Answer FAQs (frequently asked questions) of your customers immediately using a smart and easy-to-use Accordion FAQ template and make your potential customers happy.
Display your FAQ the most stylish & user-friendly way…
Preview: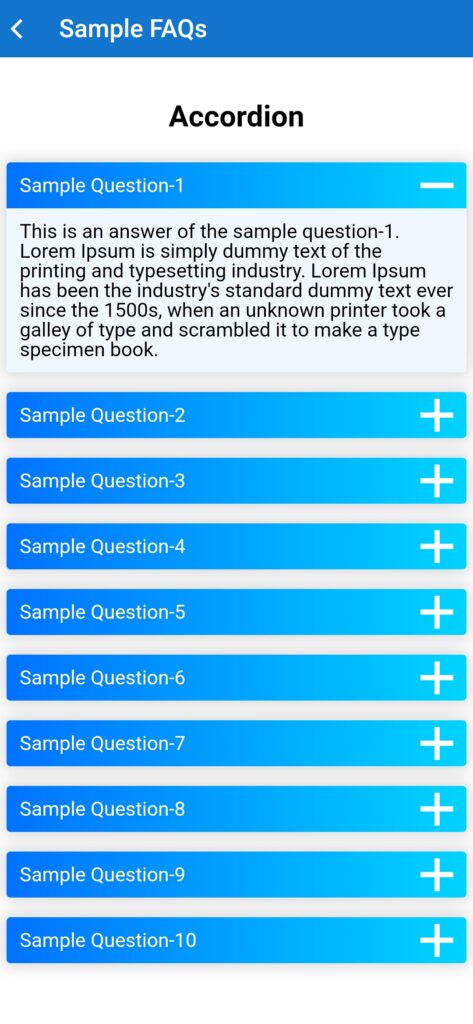 Notes:
This is not a module, it's a single page html template which can be used with Siberian Source Code Module.
Nothing to install or upload on server, just edit the html file and copy-paste code into Source Code Module.
This is a simple html template which you can customize yourself, If you want to hire us for customizations, we will charge a nominal fee for our efforts and time.