This is an add-on module for Siberian PWA Push Module which is compatible with Siberian PWA Push Module – v1.6.0 & Siberian MAE/PE – v.4.20.0 and above.
What's the use of this module?
You can display your sent PWA push list into your app using this module, so now no need to do manual copy-paste work into source code module for it.
This add-on module comes with two versions:
(1) PWA Push List base module – v1.0.1 (49.00€)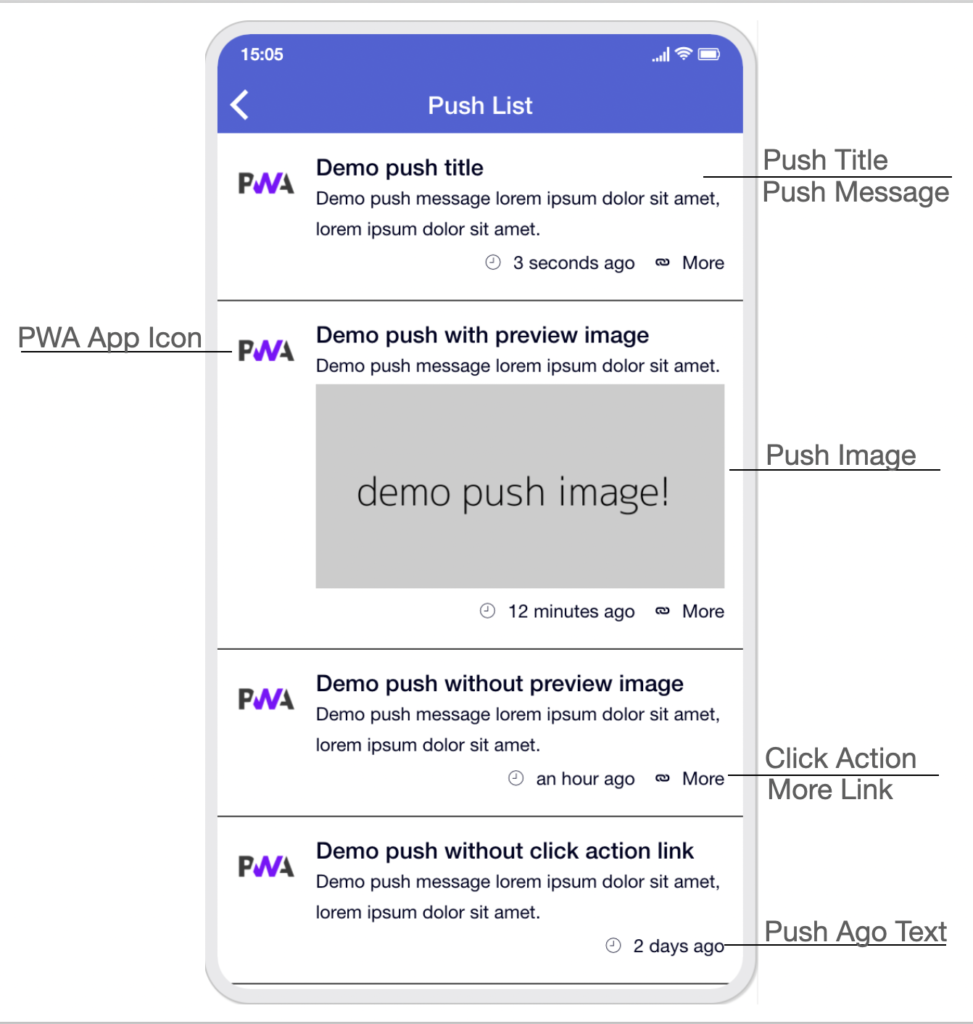 With this base module, you can display the list of last sent 10 PWA push messages to your PWA.
(2) PWA Push List advanced module – v1.1.1 (99.00€)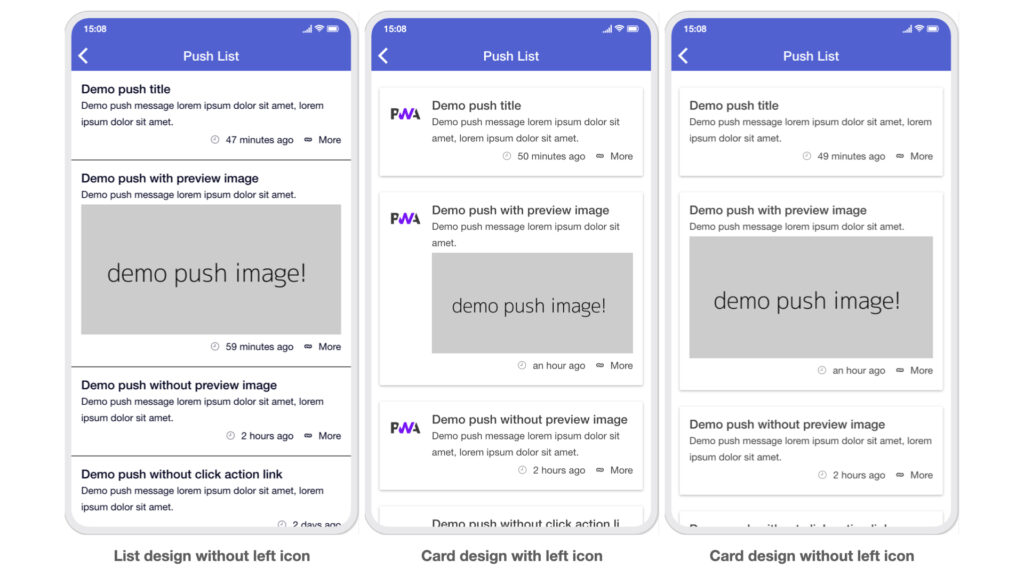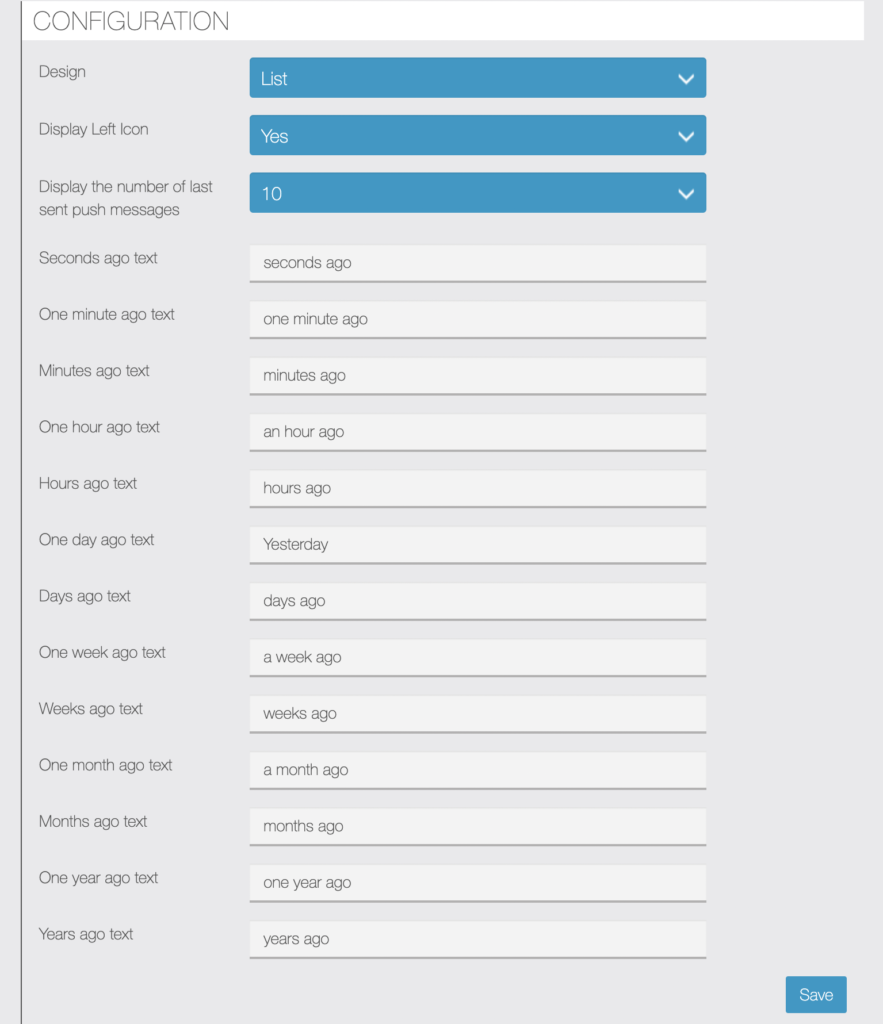 This module comes with advance configuration options as mentioned below:
— Option to set the number (5,10,15,20,25,30) of last sent push messages to be displayed in the PWA.
— Option to choose List or Card design.
— Option to show or hide left icon.
— Option to replace push time ago text such as seconds ago, minutes ago etc.
How it works?
You can add this feature from the features page.
If your PWA is published then push messages will be auto shown there.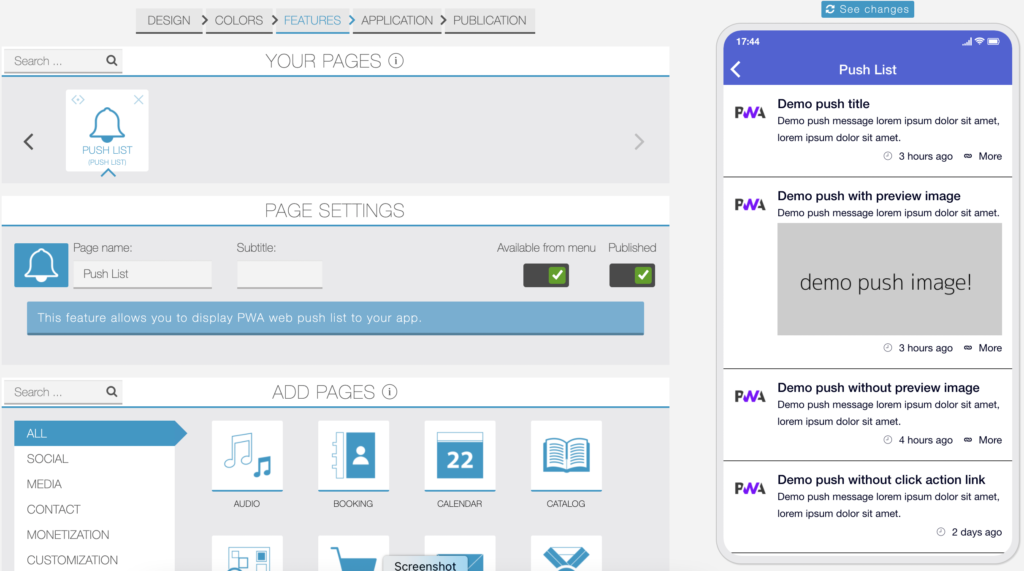 If your PWA isn't published then it will display the warning message as shown in the image below:

If you have advanced version of this module then configuration options will be displayed as shown in the image below: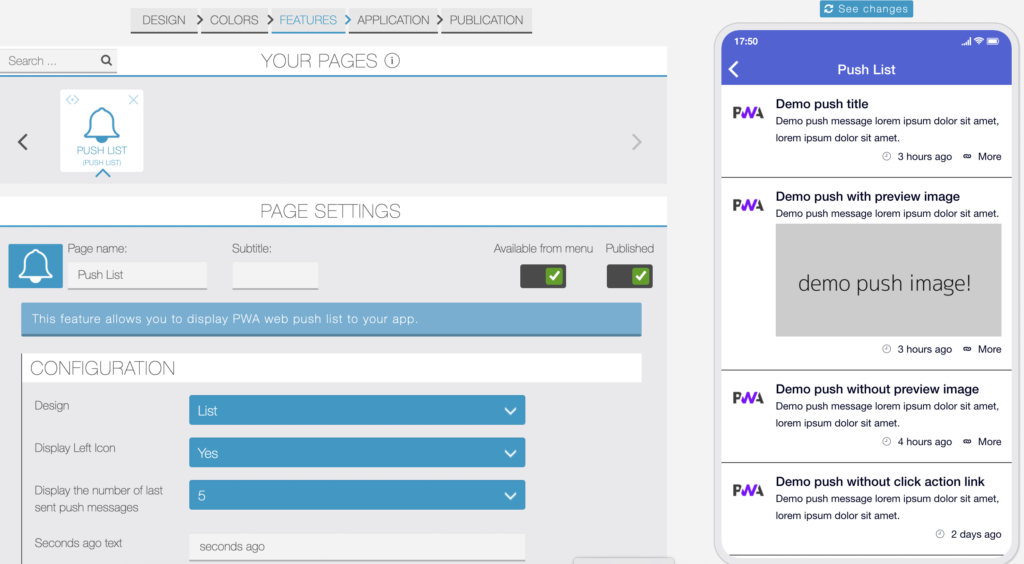 Notes:
This module comes with 1 Year support & updates.
Both modules only displays the push time ago text, not the push time & date.
If you have used the click action URL while sending the push then "More" link will be shown, on click of this more link, it will open your click action URL in a new tab.
If you want you can hide this module from your native Android & iOS app using CSS.
PWA Push List Advance Module Demo:
Visit: https://appzadmin.com and login with below details:
Email: demo@demo.com
Password: pwademo123
After a login, open any app and go to Features page and add Push List feature to your app.
Module Change-log:
Update: 14th August 2021
Fixed issue with PWA custom domain.