Pre-purchase Goals:
Regular Pricing: 139€ with 1 Year support & updates
Pre-purchase Pricing: 99€ with 1 Year support & updates (This pre-purchase period is over, now you can't pre-purchase it.)
Module is ready & soon available on the Siberian CMS marketplace.
— Our pre-purchase goal is to acquire 11 supporters.
— Pre-purchase period: 19th December to 31st December – 2022.
— Module demo will be ready between 5th January – 15th January 2023.
— We're hoping to get this module released on the Siberian marketplace by the end of January 2023.
Module is available on the Siberian marketplace: https://extensions.siberiancms.com/downloads/custom-qr-scanner/
---
The main purpose of this module is to open an inner app page after scanning the QR code.
Note: QR scan functionality only works in the native Android & iPhone app. It doesn't work in overview, webapp or PWA.
Editor Module Screenshots:
Configuration: Here you can set cover image, scan button text, description and design type (List / Card).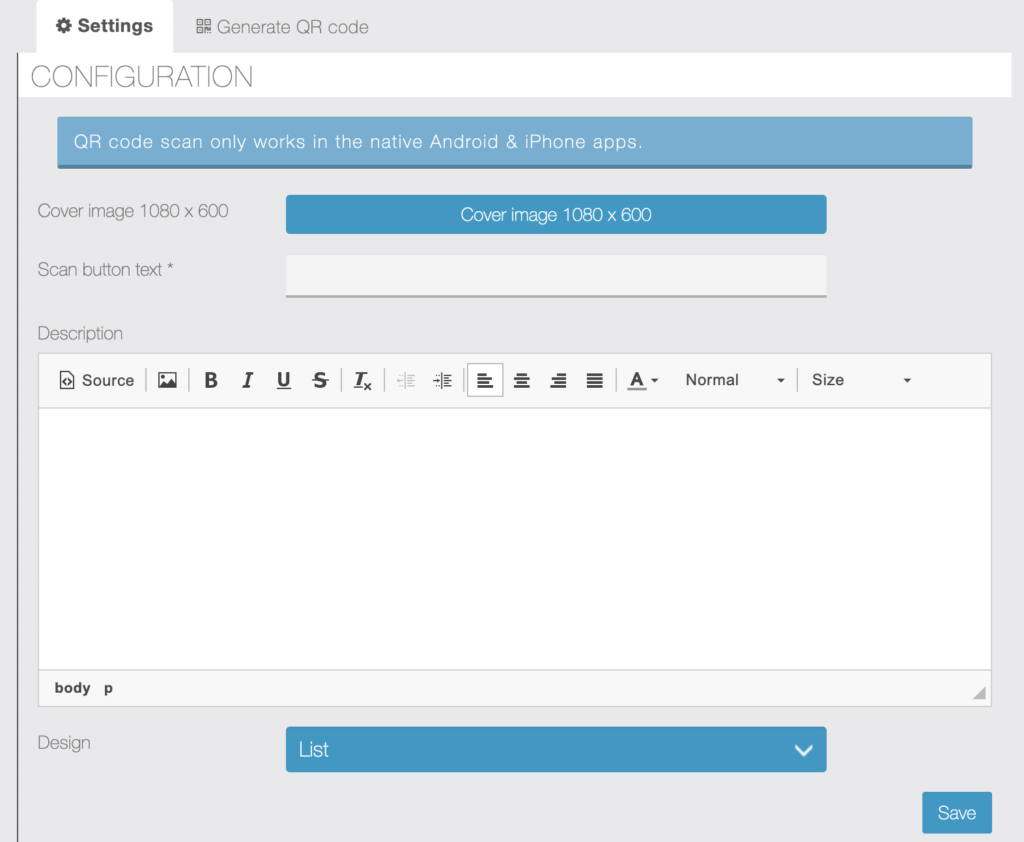 On click of "Generate QR code" tab, it will open a page like below in a new browser tab.
QR code generator: Here all your available in-app-links will be displayed, on click of any feature from the left side panel, it will display the QR code on the right side panel.

When you scan this QR code from the module, it will open an inner page. You can download and print this QR code on your books, flyers, banners etc.
App Screenshots:
On click of a scan button, it will open the default QR scanner.
Module Demo:
You can download a demo android APK & find example QR codes here: https://webvista.co.in/qr/index.html
You can also check module on our Siberian server: https://appzadmin.com
Login details:
Email: demo@demo.com
Password: pwademo123
After a login, open any app and go to Features page and add Custom Scanner feature to your app.
Note: QR scan functionality only works in the native app, so you can't test it in an editor previewer.
Animated GIF Preview: https://shop.webvista.co.in/wp-content/uploads/2022/12/custom_scanner.gif