By using this CSS code you can change the order of editor modules links as shown in the image below. You will require User-styler module to apply this CSS code.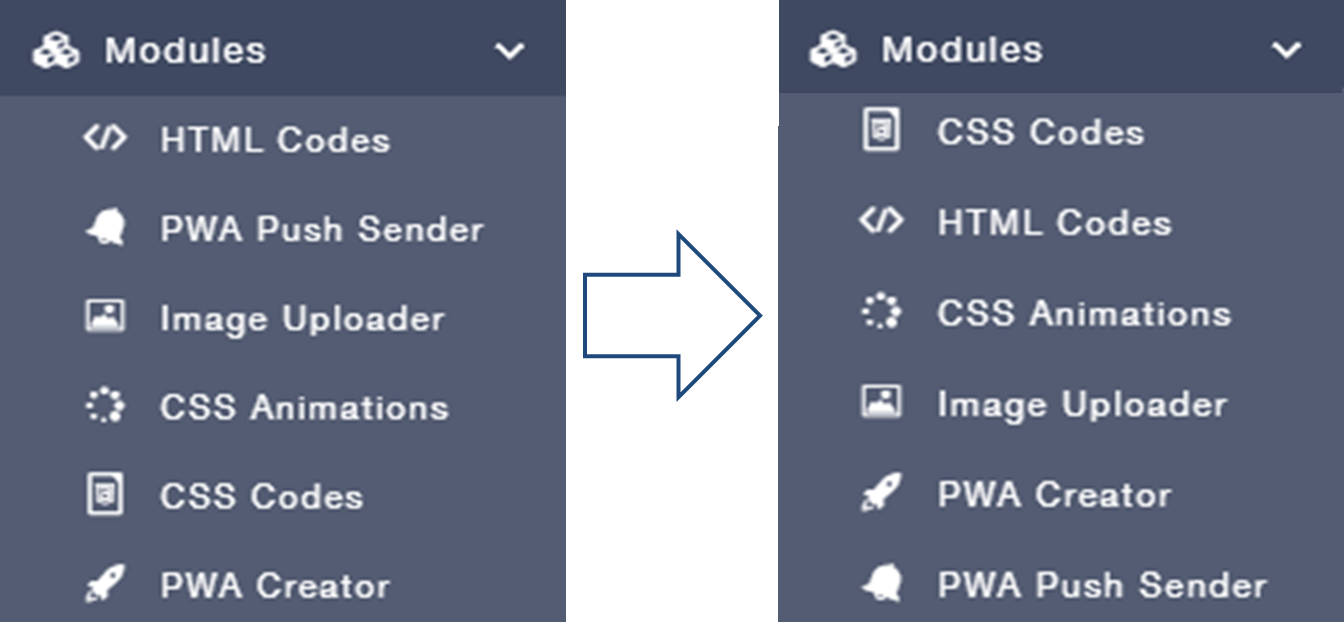 Notes:
This CSS code is FREE so we don't provide any FREE support.
You can get this CSS code for FREE, If you like & find it useful then please consider to pay a nominal amount.
How to use this code?
You can copy-paste CSS Code in User-styler module.
Go to your Siberian Back Office > Manage > Module > User Styler > Front-end User-Style CSS Editor
After copy-paste, click on Save button.
Now clear cache from back office dashboard & access your Siberian Editor in incognito mode in chrome browser to avoid cache.
Live Demo: 
(It's better to access this website in incognito mode to avoid cache.)
Login details:
Email: demo@demo.com
Password: pwademo123