There's one extra backoffice module named as "Pwapp" which you can access here: Siberian Back-office > Manage > Modules > Pwapp.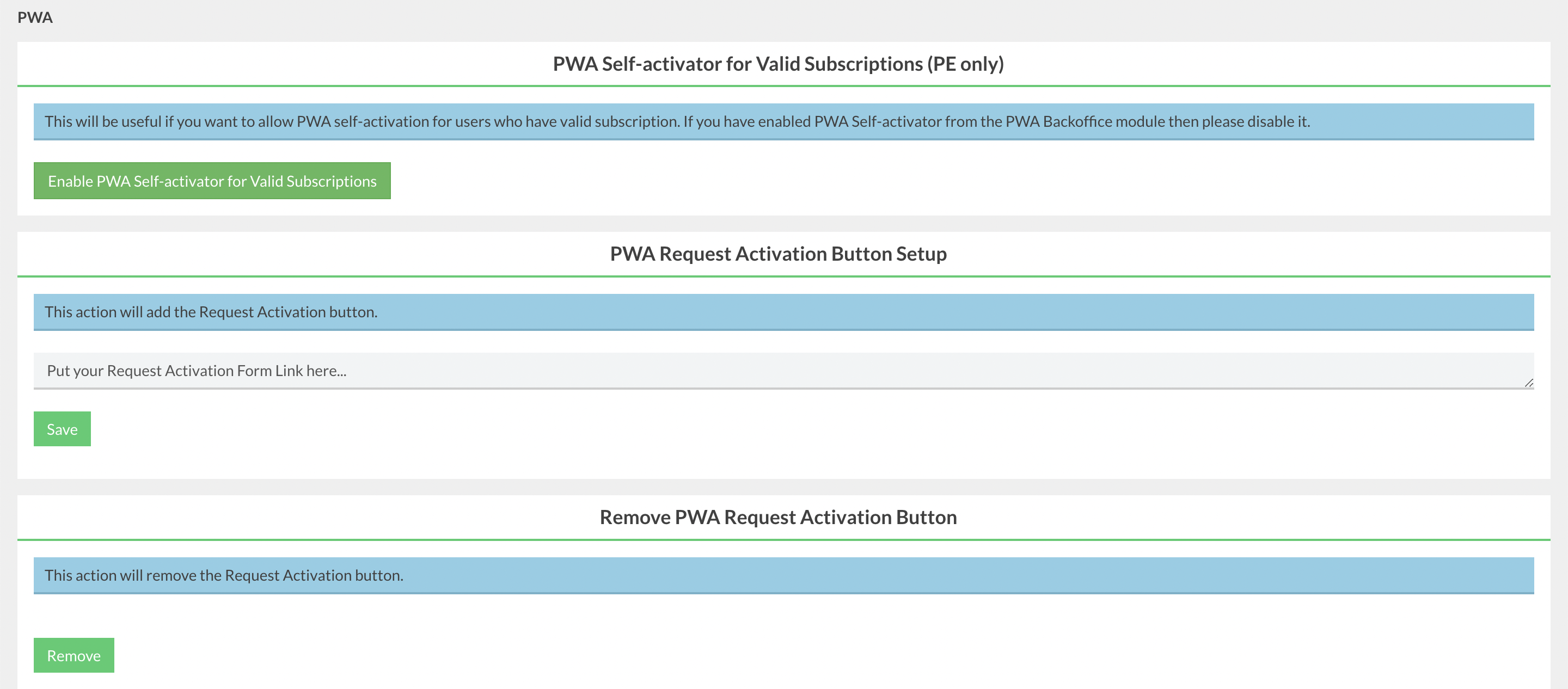 PWA Self-activator for Valid Subscriptions (PE only): This is one extra activator system, in which you can allow self-activation of PWAs to users whom PE subscription is valid. If you have enabled PWA Self-activator from the PWA Backoffice module then you have to disable it to use this activator.
PWA Request Activation Button Setup: By default, if user doesn't have permission to self-activate the PWA then he will see the text "Your app isn't activated for the PWA" as shown in the image below.

So here you have an opportunity to display a request activation button so on click of this button, your request activation form link will be opened in a new browser tab as shown in the image below.

In this module, there are some extra sections which are for our troubleshooting purpose, you don't have to do anything there.